September 20, 2023
United Spinal Leader Shares His Story
José Hernandez shares his story during Spinal Cord Injury Awareness Month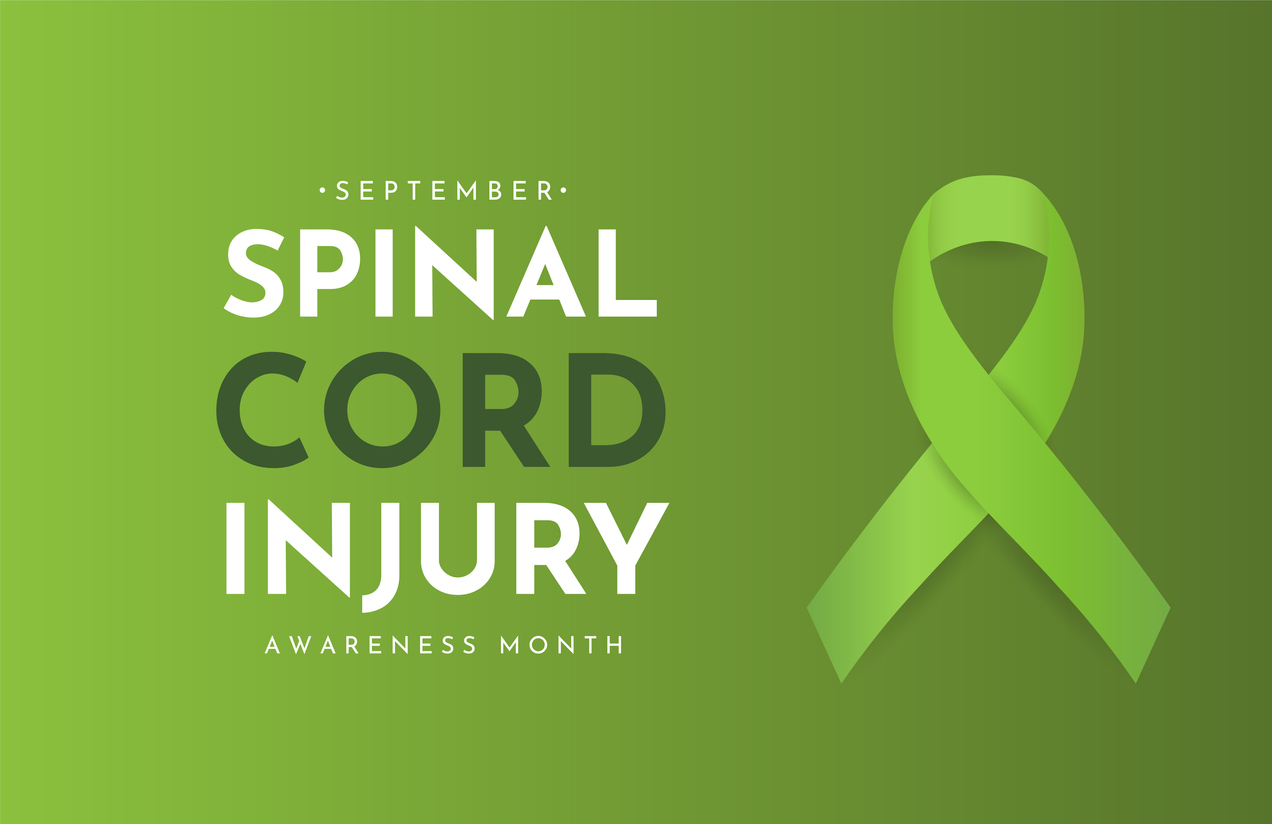 Spinal cord injuries from trauma, disease or degenerative disorders affect more than 17,000 people in the U.S. each year, according to the United Spinal Association, a nonprofit organization committed to advocacy, empowerment and independence for those with spinal cord injuries or disorders. Yet, these extremely serious and often paralyzing conditions do not mean a life without hope or the opportunity to return to work.
Allsup Employment Services (AES) joins United Spinal in recognition of National Spinal Cord Injury Awareness Month this September. This important initiative helps educate the public on the challenges people face with spinal cord injuries, while also helping raise funds and awareness.
In our inspiring interview with José Hernandez, president of United Spinal's New York City chapter and peer mentor, we learn how Hernandez navigated his medical and employment journey after suffering a spinal cord injury at a young age, leaving him a C-5 quadriplegic.
AES: Please share your journey as a C-5 quadriplegic and your path back to work.
Hernandez: I was a timid kid, and I finished my high school diploma at home after my spinal cord injury. I didn't have any aspirations of going to college, however, I was fortunate to have a good vocational therapist who encouraged me to pursue a college degree. I did not know what to expect or even how I was going to be able to succeed in college.
Because I am a C-5 quadriplegic with limited movement in my arms and no movement in my fingers, writing and note-taking is a challenge. With the help of a vocational therapist and the disability department at the college, we came up with a plan. I would use a voice dictation program called Dragon NaturallySpeaking to write my essays and do my homework using my voice.
As time went on, I was concerned about working as there was a misconception that because of our disabilities, we would not be able to successfully go back to work and still retain our medical coverage or the assistance of home care workers. I require 24-hour assistance, and without that help, I would not be able to go back to work. I thought that was it for me.
AES: What happened then as you went on to have a successful career?
Hernandez: I realized there was more to life, and I decided to attend a support group meeting hosted by the New York City chapter of the United Spinal Association. There I met many of the chapter leaders and decided to volunteer with the chapter president at the time. This volunteer work gave me a sense of self-worth, I was adding value.
After a few years, I began researching how I could work without losing my benefits. That's when I learned that through Social Security Disability Insurance (SSDI), I could work, earn money and still maintain my medical benefits and home care assistance.  
AES: How did you become more active with United Spinal?
Hernandez: I was nominated to go to their first Roll on Capitol Hill that is now an annual legislative event that brings people with disabilities from across the country to Washington, D.C., to advocate for not only ourselves but for every person with a disability at home and nationwide. I was sitting outside of the reception in Washington, D.C., filled with emotion and pride doing something that was greater than myself. That was one of the most important moments of my life and has led me into a long career of advocacy.
Peer mentorship also played a major role in my life, both as a recipient and as a United Spinal peer mentor. When I became disabled, I wished I had access to others with disabilities like mine — someone to give me words of advice and the guidance one needs in those critical moments, when we are most vulnerable. I always wanted to give back and being a peer mentor gave me the ability to do that.
 AES: What advice would you give to people who can and want to work after experiencing a spinal cord injury or disorder?
Hernandez: I would encourage them to be a part of a community through organizations like United Spinal and take advantage of the many programs and services we offer to help them return to work. Our Pathways to Employment (PTE) Program provides access to experts on Social Security's Ticket to Work (TTW) Program, as well as helpful resources for job searches, interview prep and self-advocacy.
My life could have turned out completely different if I had not been willing to take chances and be given chances. People believed in me even when I didn't believe in myself. Going back to work can be scary but much less so with the right resources and people on your team.
------------------------------------------------------------------------
As a Social Security-authorized Employment Network, AES helps SSDI beneficiaries return to work if they are medically able to do so through Social Security's TTW Program. Our team of experts will help you transition back to a former job or begin a new career while keeping your important financial and Medicare benefits. 
Contact Allsup Employment Services today at (866) 540-5105 or request a call to learn more.