January 11, 2023
Ten Job Boards Geared To Disability Employment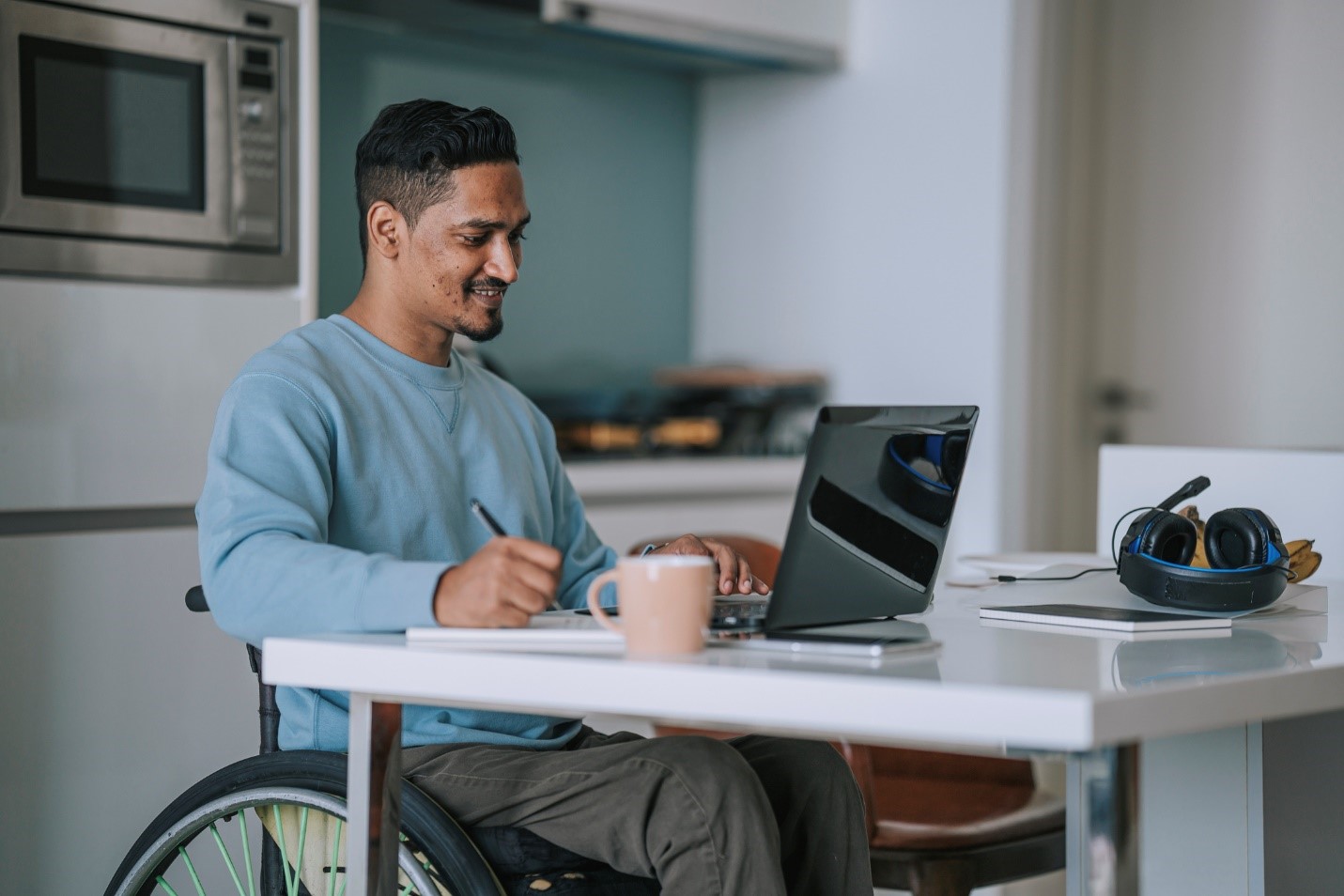 Having a disability can make your job hunt feel lonelier. A life-disrupting disability can take your career off track, and getting back on track can feel overwhelming. It doesn't have to be.
According to the Centers for Disease Control about 61 million adults in the U.S. have a disability. Allsup Employee Services (AES) help former workers with disabilities return to work.
At AES, we provide free services to Social Security Disability Insurance (SSDI) beneficiaries through the Ticket to Work (TTW) Program. Our case managers deliver resources and services nationwide to help SSDI recipients with their career search and employment process.
About 7.7 million adults are eligible for TTW because they are receiving SSDI benefits. Many organizations exist to assist Americans with disabilities, including job boards that connect job seekers with disabilities to recruiters and employers.
Here are 10 job boards that we at AES recommend for people with disabilities.
1. AbilityJobs
AbilityJobs provides an online collection of resumes from job applicants. Employers can use the site to search for active job seekers with disabilities. Candidates can use the site to post their resumes and get discovered by actively-searching hiring managers. Users can also perform a job search for disability-minded employers. With a free account, you can search for positions and job opportunities and receive job alerts straight to your phone or email.
2. CareerCast Disability Network
CareerCast Disability Network allows job seekers with disabilities to search through ads based on specific criteria. You can search based on your preferred job field, title, location and more. You'll also find advice and tips on how to get noticed by specific employers. Best of all, you can create an account for free, which lets you apply for jobs and receive updates via email or text.
3. O*NET OnLine
The U.S. Department of Labor's Employment & Training Administration sponsors the Occupational Information Network — or O*NET OnLine. AES recommends this site because it can help you to consider new career directions and transferrable skills when your work has been disrupted by a severe medical condition. The site provides an Interest Profiler and is organized around six different domains, or categories. An O*NET assessment helps to place job candidates in an appropriate position based on their interests and experience. Users can also search the database to learn more about available jobs and make informed choices as they navigate the job market. 
4. AbilityLinks
AbilityLinks places its emphasis on reaching inclusive employers, and the site helps foster working relationships with employers and sponsors. This ensures that job seekers are matched rapidly and get relevant job offers. The online community also supports networking with businesses owned by individuals with disabilities and advocacy groups to further promote disability community advocacy.
5. Hire Disability Solutions
Hire Disability Solutions offers career services for jobseekers and educational campaigns for employers looking to improve workforce diversity. Since launching in 2004, the Hire Disability Solutions site has become a national leader in employment opportunities for people with disabilities.
6. Enable America
Enable America is a job site that currently lists more than 3 million positions. The site provides a searchable field, and sorting by criteria like state, city, job title, company and country. The home page features employers actively recruiting workers with disabilities and provides a quick snapshot for current job seekers. The site features opportunities across many industries, making it a great resource for all types of job seekers.
7. Getting Hired
Career sites can still be challenging for the visually impaired. Getting Hired includes an accessibility menu to accommodate different viewing options. These include motor impaired, blind, cognitive and learning disabilities, plus other options. In addition to the basic resources of a standard job site, the site promotes trending jobs and offers virtual career fairs for its members.
8. disABLED Person Inc.
Like other career websites, disABLED Person offers a database that users can search based on keywords, location, and more. To apply for jobs, you'll need to create a free account. The site also contains a good library of articles for job seekers. Best of all, the site includes a section labeled "Marketable Job Skills," helping job seekers with disabilities develop skills that make them more employable.
9. Circa, formerly Disability Job Exchange
With Circa, formerly Disability Job Exchange, you can search jobs by location and job type without creating an account. The site allows you to upload your resume and provides resources to tackle your job hunt. See the Job Search Tools section. This includes some basic resources to help you build your resume and ace your interview.
10. USAJobs
While USAJobs is not solely focused on job seekers who have disabilities, it devotes an entire portion of its website to candidates with disabilities. Users can learn more about Schedule A Hiring Authority and getting a job with the federal government. This may be a good website if you're particularly interested in finding a government position.
Find Disability Employment Assistance With Allsup Employment Services
In addition to these job boards, consider the assistance of Allsup Employment Services. AES is a Social Security Administration-authorized Employment Network, providing free services to Social Security Disability Insurance (SSDI) beneficiaries through the Ticket to Work Program.
Our case managers are available nationwide and help with every aspect of returning to work including resume development, the job search, interview preparation and helping people with disabilities speak to their employers about accommodations.
Learn more at AllsupEmploymentServices.com or @AllsupESWork. Call AES at (866) 540-5105 or request a call.