January 11, 2023
SSDI Money Issues: How To Beat Inflation With Ticket To Work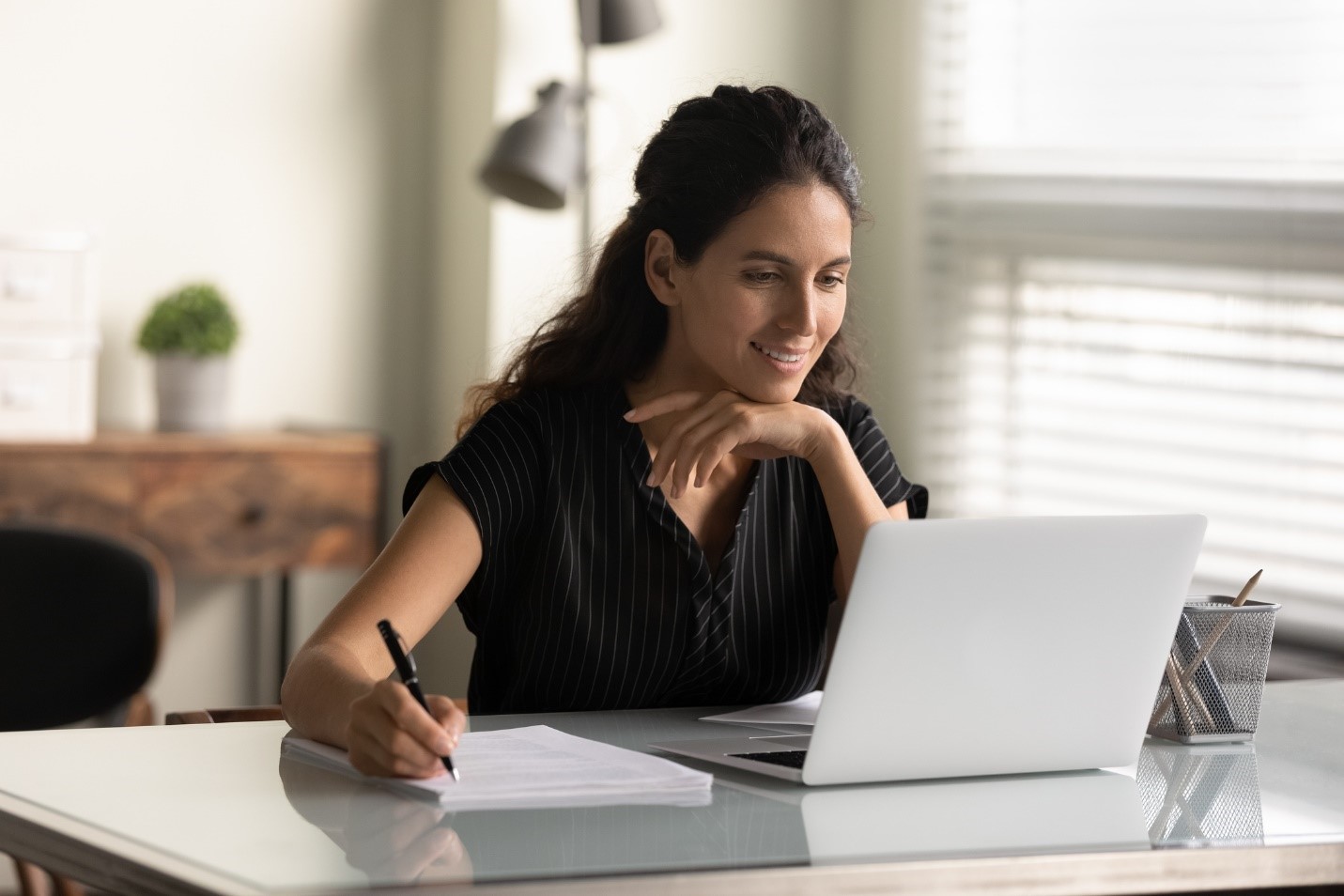 Consumers feel the pinch of inflation with every trip to the grocery store and stop at the gas pump. In June 2022, the average year-over-year change in prices rose to 9.1% — the highest since 1981. If you receive Social Security disability benefits, a slight cost-of-living adjustment may not cover your needs.
Allsup Employee Services (AES) helps Social Security Disability Insurance (SSDI) recipients return to work through the Social Security Administration's (SSA) Ticket to Work (TTW) Program. This option can be especially important because of the financial advantages in the long term. It allows former workers with disabilities to continue receiving SSDI benefits while they attempt a return to work.
At AES, we provide free services to beneficiaries through TTW, and deliver resources nationwide to help our clients. About 7 million adults receive SSDI and are eligible for TTW. With this program, you can find a career and gain financial independence.
Here's how Ticket to Work can help you beat inflation.
What Is Ticket To Work?
Ticket to Work is a program administered by the SSA. With Ticket to Work, SSDI recipients gain access to resources and services to rejoin the workforce once their medical condition stabilizes. Eventually, if recipients move into full-time employment, they can leave the SSDI program while continuing to have protection and ongoing benefits, such as Medicare coverage.
How Does The TTW Program Work?
The Ticket to Work Program provides support through vocational rehabilitation agencies as well as SSA-authorized Employment Networks (ENs). Allsup Employment Services is one such EN assisting thousands of workers nationwide to access employment services and return to work. EN services include connecting you with employers, nonprofits, and government agencies that can help you begin or resume a career.
Do I Qualify For Ticket To Work?
You automatically qualify for TTW if you:
Live in the U.S.
Are between the ages of 18 and 64.
Receive SSDI benefits due to a disability.
About 159 million U.S. workers are insured for this federal disability insurance, which means they could apply for benefits if they experience a severe medical condition that prevents work for 12 months or longer, or is terminal. Learn more about SSDI eligibility and how to qualify for benefits on this page.
Does SSDI Adjust For Inflation?
If you receive SSDI benefits, you may already know that you can receive an annual cost-of-living adjustment, or COLA. The SSA announces this increase annually, generally in October, and the payment increase typically takes effect with January benefits of the coming year.
On the surface, the COLA is positive since it means higher monthly payments for beneficiaries. It's good news for those feeling the squeeze of inflation.
At the same time, the boost doesn't necessarily match current inflation rates, nor is SSDI always sufficient to keep you above the poverty line. For those experiencing a disability in their 40s and 50s, prior to reaching retirement, one of your best financial bets is to attempt a return to work to continue building your retirement nest egg. A chance at a regular salary and other benefits can improve your financial outlook.
If I Receive SSDI, How Much Can I Earn Through TTW?
One of the best financial advantages of TTW is that there is no limit on earnings during your Trial Work Period, which is the first phase of your attempt to work. This means you can receive SSDI benefits and all you can earn with a job. After this time period, the program provides additional guidelines to help you understand how your earnings work with your benefits protection.
On average, SSDI recipients receive about $1,400 each month, which amounts to about $17,000 annually. You may have additional income from workers' compensation or other benefits, but this is a limited income. TTW can help you find sustainable employment and move beyond the limitations of government benefits. You also can receive additional benefits if you secure a full-time job.
How Ticket To Work Can Help Fight Inflation
SSDI payments alone may not be enough to push back against the tidal wave of inflation, even with the COLA increase. TTW can help you rise above your circumstances and beat inflation by providing several key advantages.
1. Supplemental income. For a certain time period, you can receive SSDI payments and job earnings, with no limit.
2. Sustainable income. A steady job provides a path forward. Your income from a job can offer more stability, while participating in TTW can ensure your SSDI benefits can be restarted if your medical condition worsens. Furthermore, you'll have advancement opportunities that only grow your earning potential as you gain new skills and experience. 
3. New skills. TTW participants can take advantage of additional training and acquire new skills. These skills can help you stand out in a competitive job market and expand the number and type of jobs you could seek on your career path. This often translates to a higher salary and better benefits, which is good news during inflationary periods.
4. Keep your SSDI in transition. You'll be allowed to keep your SSDI benefits and your Medicare coverage while participating in the TTW Program, which means a more effective support package  – your income from work and access to the SSDI program.
Choose Allsup Employment Services As Your Employment Network
Finding the right Employment Network (EN) can connect you to the resources and opportunities you need to succeed in the Ticket to Work Program. Allsup Employment Services can be that network. AES is a Social Security Administration-authorized EN, providing free services to beneficiaries through TTW.
With decades of experience, we have the knowledge, tools, and resources to help secure your SSDI benefits as you transition into the workforce. To learn more about your options, contact Allsup Employment Services today at (866) 540-5105 or request a call.